Blackstone Mountain Lodge​
The perfect base for your Rocky Mountain Adventure
Located 20 minutes from Banff National Park in Canmore, Alberta, Blackstone Mountain Lodge offers luxurious hotel rooms, one, two, three and four-bedroom condos. Take advantage of our daily housekeeping services and 24-hour guest services.
Our vacation rentals include a year-round heated outdoor pool and two hot tubs, a modern fitness centre, heated underground parking, meeting and event space and Wi-Fi throughout the resort. Our outdoor courtyard features a BBQ area with stunning views of the surrounding Canadian Rockies.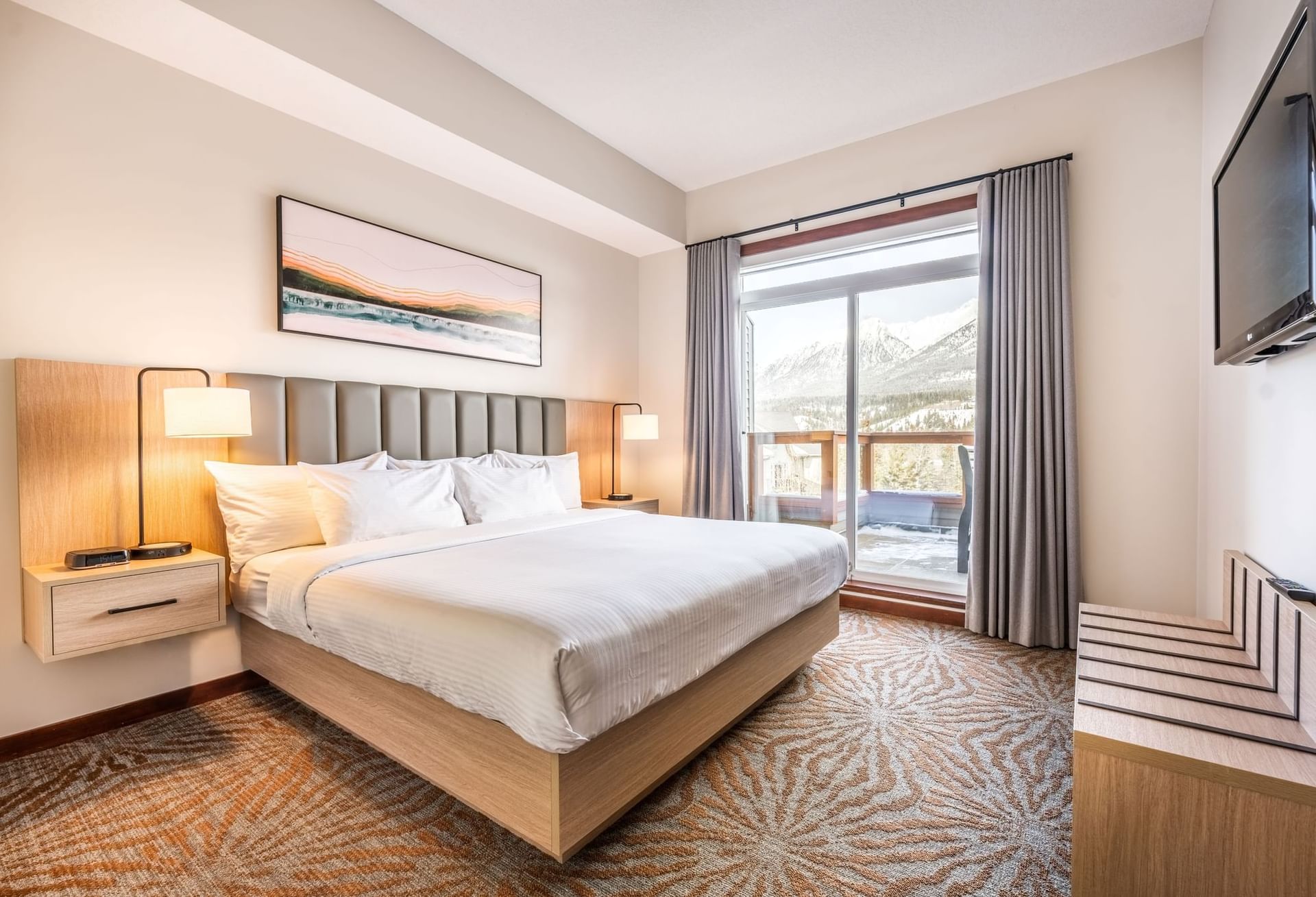 Luxurious Hotel Rooms and Spacious Suites
Canmore's premiere condo-style hotel offers spacious 1, 2, 3 or 4-bedroom suites with expansive balconies, fully equipped kitchens and living areas with fireplaces. Blackstone Mountain Lodge also offers hotel style rooms with 2 Queen Beds and is proud to provide daily housekeeping service.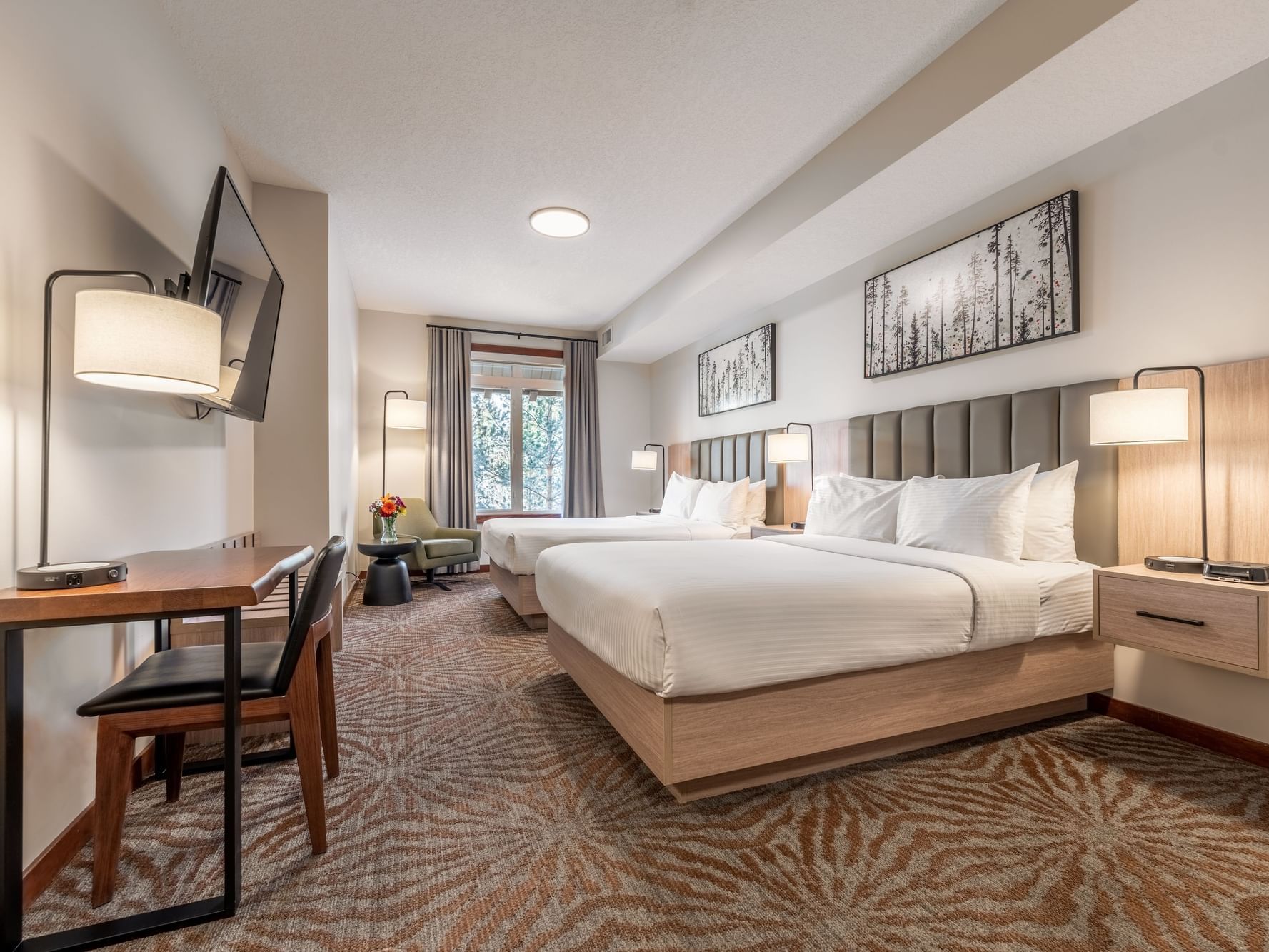 With contemporary furnishings, this charming 350 sqft room will provide comfort in intimate luxury.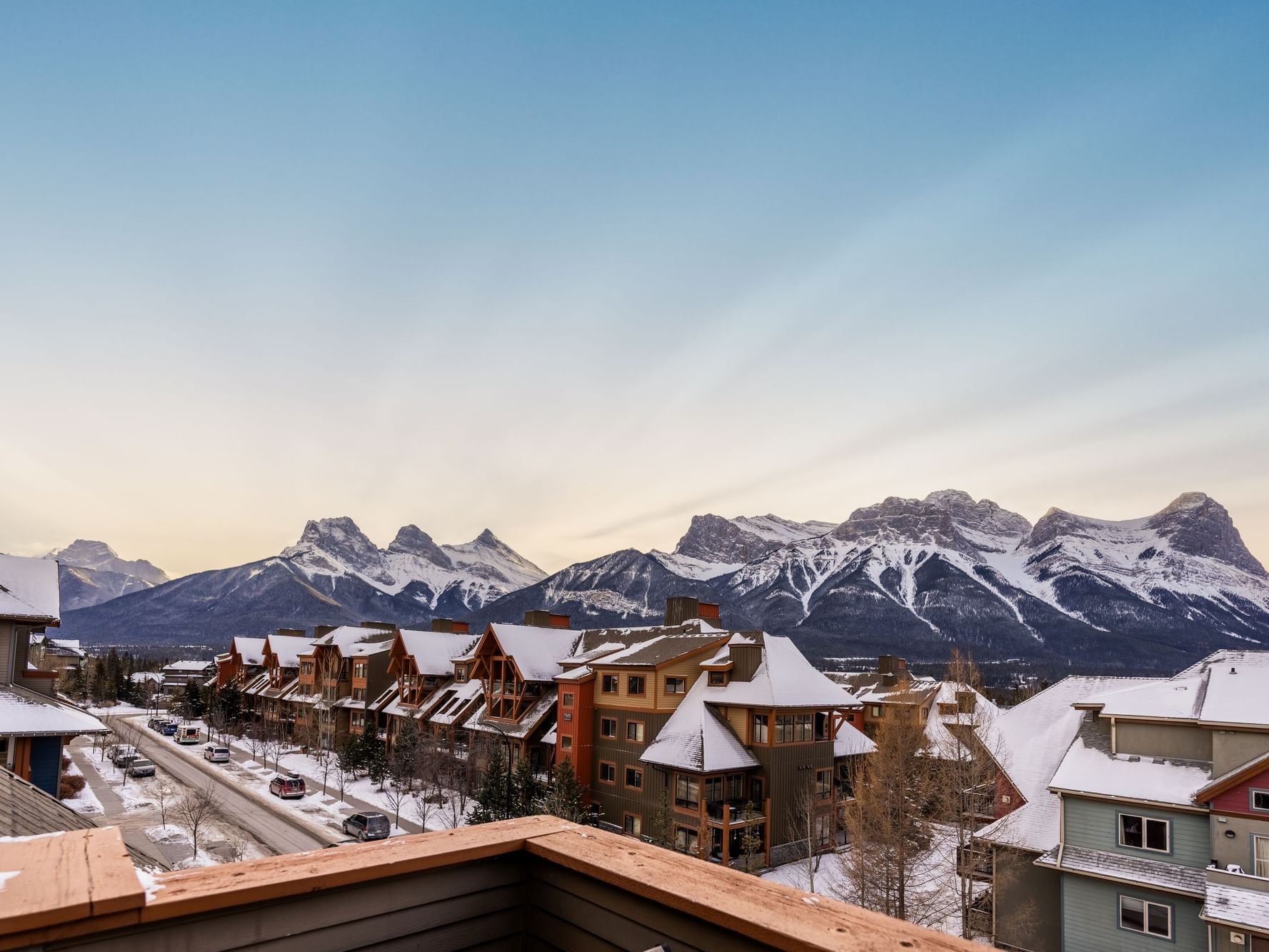 This spacious 830 sqft condo-style unit offers the same layout as our One Bedroom Deluxe Suite with a guaranteed view of the mountains.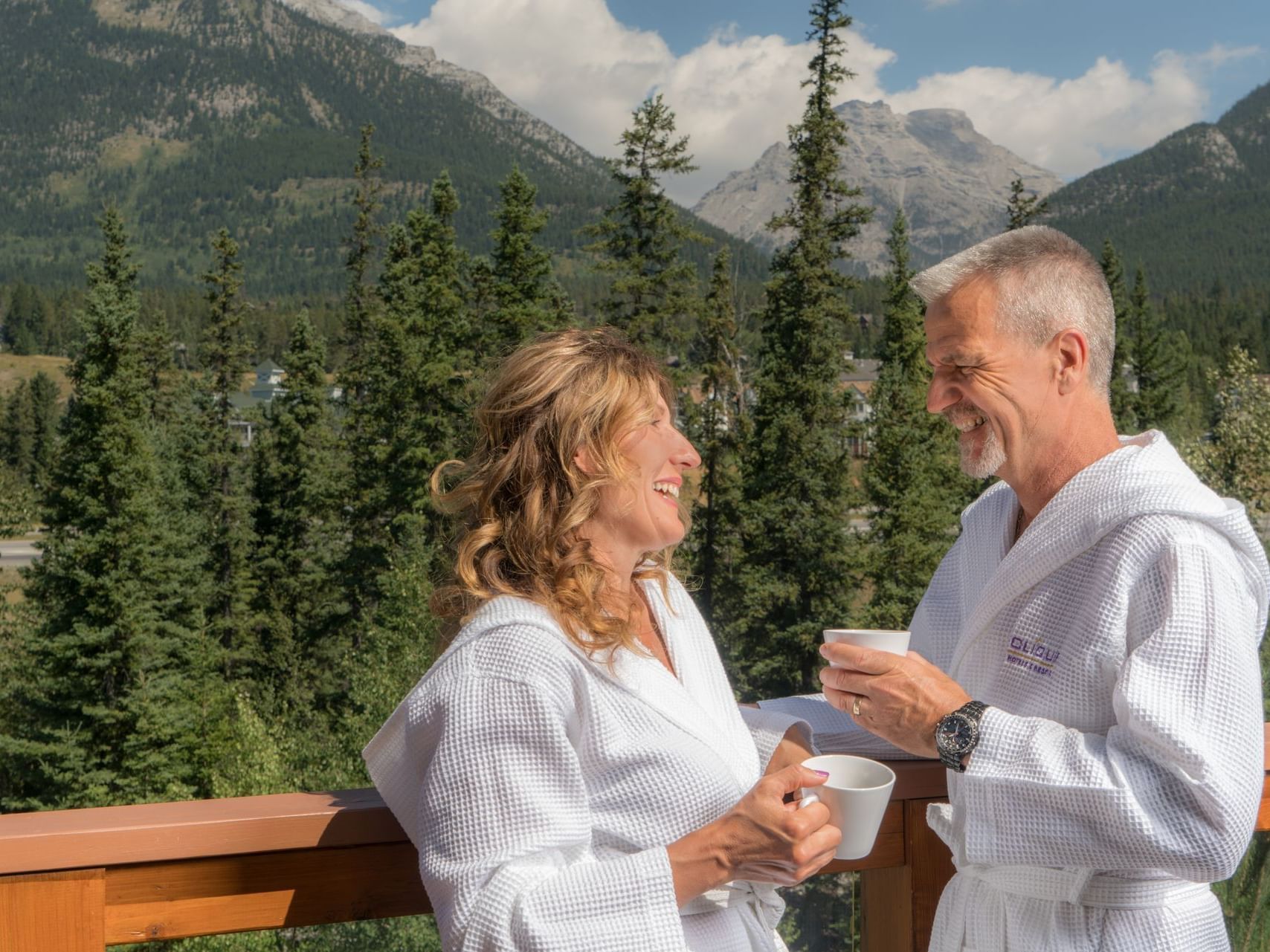 These 900 sqft 2-bedroom, 2-bathroom suites are ideal for a family getaway in the Rockies.
Relaxing Getaway in the Mountains
"Blackstone IS THE place to stay in Canmore"

"

From check in to check out, a fabulous mountain experience. We enjoyed a 2 room suite , the kitchen completely outfitted, 2 full baths, even a washer/ dryer with tide / bounce included! So unpretentious, not a negative comment about our 4 days!

"

2022-08-10
"AWESOME FRONT DESK STAFF"

"After a long day of activities and traveling from Montana to Canmore, we were greeted by the 2 most delightful and helpful front desk staff by the names of Alyssa and Bex. They were very professional but at the same time very nice and welcoming. They were more than helpful in getting us settled in and pointing us in the right directions as to where we needed to go. Even with multiple guests clamoring for their attention, they never once lost the smiles on their faces. They helped each and everyone at the front desk get settled in smoothly. As this is the first hotel we stayed in while in Canada, we were really impressed. Alyssa even assured us that the road to Takakkaw Falls is very bumpy but promising us that the view is worth it. Thank you Alyssa and Bex for making our 1st trip to Canada such a pleasant experience. Go Wisconsin!!!!!!!!"

2022-08-24
"The rooms, pool area, and fitness center were all very nice. Location is also fantastic. Plenty of restaurants within walking distance. I'd definitely stay here again and would recommend it to anyone who was looking for a place to stay in Canmore."

2022-08-15
"This was my first trip to Banff National Park. I am so happy that I made the decision to stay in Canmore instead of Banff. Less crowded and such a pleasant town. I really enjoyed my stay at the Blackstone Mountain Lodge. The room was very clean. This was the most comfortable sofa pull out bed that I have slept in. All staff were courteous and friendly. The Mountain View from the room was amazing."

2022-07-31
"Black Stone has the best facility. Rooms were very clean and neat. Relaxing place, we had fun time with our friends. Kitchen had all necessary items and were very good. Customer service was good. Felt like home. I would highly recommend!"

2022-07-21
"Our family stayed for 2 nights (kids ages 8 and 5), in a 1 bedroom suite. Loved the kitchenette. Clean rooms, kids loved the pool and hot tubs. Was wonderful to wake up and have coffee on the balcony with the mountains right there. Would definitely stay there again!"

2022-07-21
''BEST PLACE IN BANFF AREA""

"Great location, very good apartment and nice stuff. One of the best places I have been in Canada. The area around the hotel is really nice, ideal for families. Canmore is less crowded than Banff and in my opinion a lovely location, would come back anytime."

2022-07-17
"BLACKSTONE WAS AMAZING!"

"We had a wonderful trip for our 15th anniversary. The location was excellent and it was nice to have underground parking. It was nice to have a full kitchen and we really enjoyed our mountain views. We would definitely come back!"

2022-07-10
GIFT CARDS NOW AVAILABLE
GIVE THE GIFT OF WOW.
Gift Cards are available in any denomination for use at any Clique Hotel/Resort and Restaurant in Calgary, Canmore and Whistler. To Purchase your CLIQUE Gift Card call 403.675.5000 or visit the link below.